The triumph of belcanto

The rule of the recital is that the first numbers of the program are warm-up rounds, pages during which the artists take the measure of the hall, of their voices and lay the groundwork for a musical ascent where the emotion must gain in intensity to reach its peak after the intermission, in the second part, often during the encore. Nothing like that last night at the Théâtre des Champs-Élysées in what was a Belcantic celebration around the holy trinity of the genre: Rossini, Bellini, Donizetti. From the very first notes, the evening promises to be exceptional. The needle of the emotional potentiometer reaches its maximum value and never goes down again. To the point that one does not know how to graduate its report.
First of all, let us evoke the conjunction of two singers who, in this repertoire, know few rivals: Marina Rebeka and Karine Deshayes: ice and fire; gold and silver; diamond, ruby; angle, curve; yin, yang, etc. One could thus align the antonyms to give to understand the nature of their voice. But this would be to oppose the two artists and to conceal their complementarity. The three duets in the program – four if we add the duettino from the Marriage as an encore – show how much they complement each other, how they settle into their characters and once they have made their mark, they confront each other (Anna Bolena) or come together (Norma). There is nothing feigned or forced in a complicity that was forged on the anvil of the stage. Marina Rebeka and Karine Deshayes have often sung together. This is the key to an understanding that translates into a communion of timbre, a harmony of intention, the same inspiration.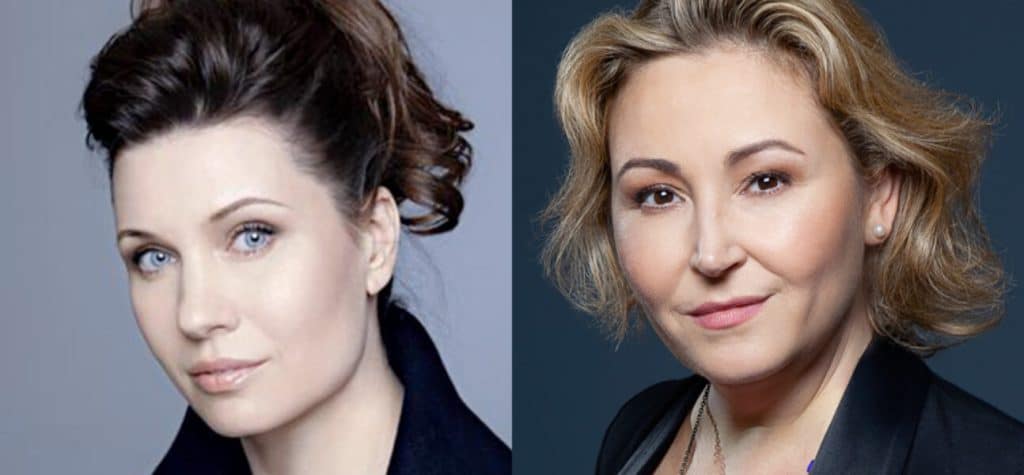 Forumopera.com / Review by Christophe Rizoud
---