By bringing together works by French musicians composed on French, Russian, German and Italian texts, or in the Tuscan dialect, this album encourages us to make a change of scale, to break the frames and respond to an invitation to travel.
Most of the mélodies in this recital were composed between 1860 and 1890, that is to say on the threshold of the Belle Époque and the Second Industrial Revolution. Behind the mirage of national identities, we will perceive a European context conducive
to dreams of escape and a cosmopolitanism embodied by great musical figures, such as Henri Duparc, Cécile Cheminade, Maurice Ravel, Camille Saint-Saëns, Charles- Marie Widor, Gabriel Fauré, Charles Gounod, and the extraordinarily talented
female composers Marie Jaëll and Pauline Viardot.

Marina Rebeka and Mathieu Pordoy approach this eclectic repertoire using a
rainbow of musical colors, succeeding indeed in capturing the very essence of each
piece. An exquisite album for the musically curious and the armchair traveller alike.

REVIEWS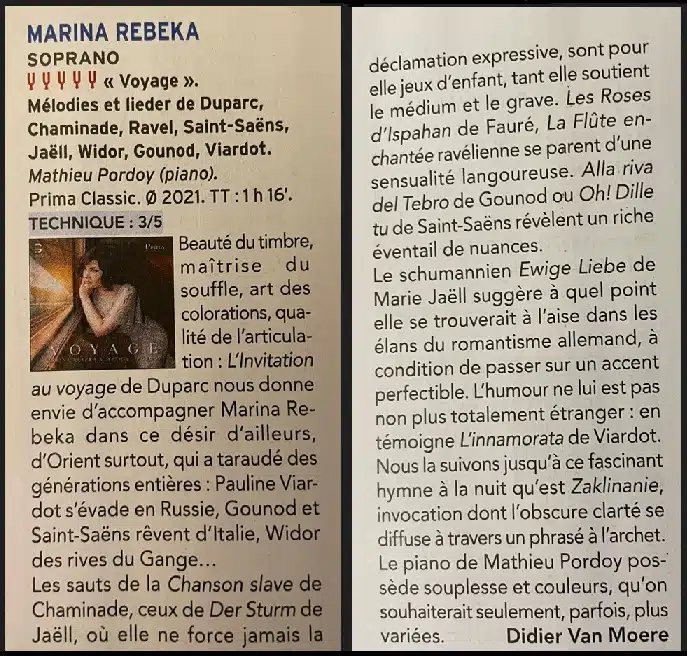 ---